This is a fitness class with a dance element using easy to follow routines to  Latin music and dance remixes. It's an aerobic cardio workout, divided into different tracks that provide various levels of intensity. 
Dance fitness classes offer a relaxed environment where you can really let your inhibitions go, learn some new moves and meet some great people along the way. Some of the dance fit routines focus on cardio and others focus on toning legs, bums and tums! 
The benefits of dancing are well known:
- Diminishes depression
- Reduces Stress 
- Helps your heart 
- Improves flexibility 
-  Boosts memory 
- Increases energy 
-  Aids weight loss 
You do not need to have any dancing experience to do the class. Suitable for all ages, body types and levels.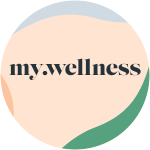 Health & Wellbeing
★
★
★
★
★
☆
☆
☆
☆
☆
4.64 / 976 ratings
Dance Fit Class
★
★
★
★
★
☆
☆
☆
☆
☆
5 / 12 ratings