Wednesday, 11th of May
Energising Sunrise Mediation
Location: Residents Lounge
This energising sunrise meditation is focused around the heart and is a very gentle exploration of mindful body awareness, stillness, and presence. The heart is related to fire element is known as the sun of the body. Provides maximum yang energy so an uplifting heart-based meditation that would clear away any cloudiness, dullness or low energy and reignite your inner fire. Recommended to bring your own mats, if you prefer. 
Jasmine will go through: 
10 mins - introduction into meditation 

20 mins – laying down energising meditation 
Benefits include: 
- Reduce stress and anxiety 

- Promotes emotional health 

- Enhances self-awareness 

- Improves sleep 

- Lengthens attentions span 



About Jasmine: Jasmine has been a yoga, QiGong and mindfulness coach for the last 4 years, completing her 240 hours teacher training with Triyoga.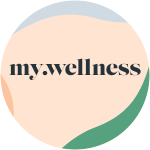 Health & Wellbeing
★
★
★
★
★
☆
☆
☆
☆
☆
4.64 / 976 ratings
Energising Sunrise Meditation