When: Please view calendar in booking steps too see availability.
Where: Gym
Led By: Motive8 Personal Trainer

Prior to using the gym facility you are required to complete a gym induction session with a Personal Trainer from Motive8 to cover the health and safety, housekeeping, etiquette and gym rules that are in place for all users. You can also ask questions and find out information on the services available to you within the fitness facility. If you have already completed a gym induction you can also book in again for a refresher visit if required.


Please make sure you book now to ensure you don't miss out as limited spaces are available. After the inductions that will be available during the initial launch future inductions will be available on a weekly basis.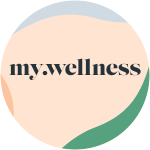 Health & Wellbeing
★
★
★
★
★
☆
☆
☆
☆
☆
4.64 / 976 ratings