Join Jeff for our weekly Fitness Bootcamp class every Thursday at 6:00pm in the fitness Studio.  

This complete-body workout will invigorate you and make you feel like you've really pushed yourself to new heights, you'll be learning moves that will increase your strength and endurance.

The class will last for 45 minutes.  

This is a total body, heart pumping, aerobic and strength conditioning workout. This interval-based class combines full-body strength training with cardio bursts designed to tone your body and improve your endurance. 

Please wear appropriate clothing for exercising and bring a drink with you to help keep you hydrated.

Capacity of the class will be capped at 12 people so please be sure to book on via the below form. 

We look forward to seeing you!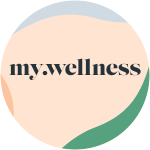 Health & Wellbeing
★
★
★
★
★
☆
☆
☆
☆
☆
4.8 / 719 ratings