As part of the Wellness Week, we are offering a complimentary Personal Training Surgery, between 4:00pm and 6:00pm on Monday 14th – Friday 18th March. 
The PT Surgery is a great way for you to speak with our experienced Personal Trainer Jason, about all things Health and Fitness related.
Whether you want to learn more about how to get the most out of your training programme, or even have a specific fitness goal in mind but unsure of how to reach it, whatever your question our expert PT will be on hand to support you. 
Important information: 
Each PT appointment will last approx.15 mins. 

Please ensure you arrive promptly to your PT appointment. 

Due to limited availability, we can only allocate 1 slot per person.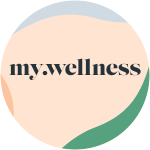 Health & Wellbeing
★
★
★
★
★
☆
☆
☆
☆
☆
4.64 / 976 ratings