Thursday 12th of May
The Health Checks 
Location: Private Dining Room
Therapist: Sara
Following the success of the Health Check Events in January, your resident Personal Trainer, Sara is back to check on your progress..! 
For residents that previously had a Heath Check, please feel free to book in a follow up appointment and review your progress with Sara. 
Don't worry if you missed out, there is another opportunity for you to book a complimentary Health Check, each lasting 20 mins, choose from one of the following; 
Postural assessment 

Food diary analysis 

Cardiovascular endurance assessment 

Body fat composition assessment 

PT surgery, where residents can discuss a health & wellbeing related topic of their choice.
*Due to limited

availability

 , please note that

Health

 Checks are limited to one per resident.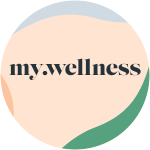 Health & Wellbeing
★
★
★
★
★
☆
☆
☆
☆
☆
4.8 / 719 ratings